Pias



Sida/Page 9
20 mars 2008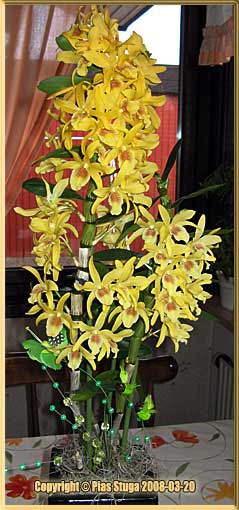 Orkidé Nobile
införskaffades som påskblomma
året 2008
(We bought it as an Easter flower
this year 2008)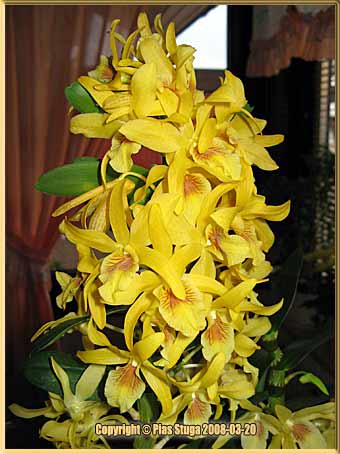 Oj, så många blommor det var!
(And there were so many flowers!)

Inte lätt att fotografera
en enda blomma!
(Not easy to take a photo of
only one flower!)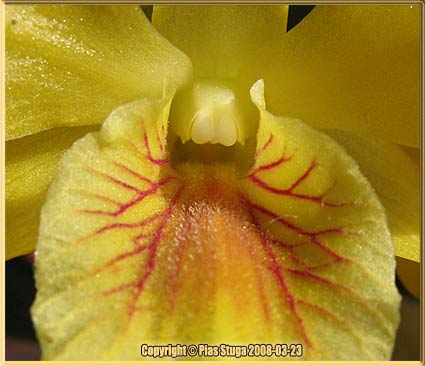 Nära inpå
(A close-up)


Nobile ska skötas så här:
"Mycket ljus, men inget direkt solljus.
Håll jorden lätt fuktig,
men den kan få torka upp en aning.
Ta bort överflödigt vatten.
Rumstemperatur."

Och så något typiskt amerikanskt:
"Avsedd för dekorering,
inte konsumtion!!!"
Ät den inte alltså!!! *s*

(In english:
"Care: Requires plenty of light, but not direct sunlight.
Keep soil moderately moist, may be allowed to dry out
slightly. Remove surplus seepage water. Room temperature.
For decorative purposes, not for consumption."

13 maj 2008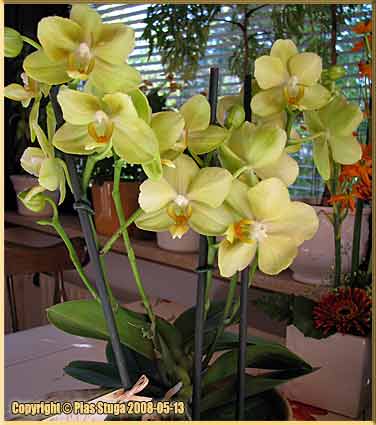 En ny gul orkidé med små blad
och många blommor fick vi som gåva
(A new yellow orchid with small
leaves and many flower stems
we got as a gift)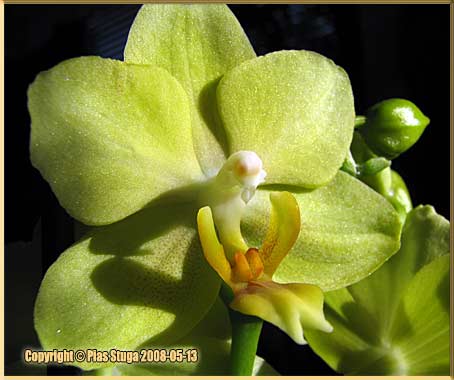 Samma orkidé i skarpt solljus
(The same orchid,
in bright sunlight)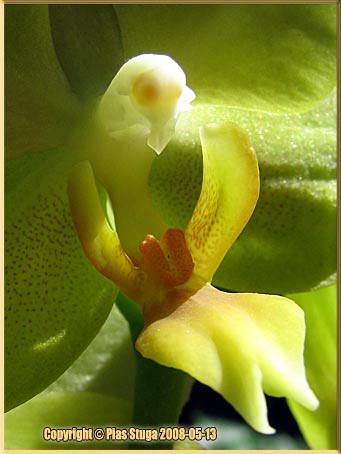 Närbild
(A close-up)

Hoppas du uppskattat någon bild jag tagit?
Kul om jag får veta det... ;o)
(Did you enjoy any of my pictures?
Please let me know!)
Nya sidor 2008-11-13
9 10 11 12 13 14 15 16 17
Nya sidor 2009-01-16
18 19 20 21 22 23
Tillbaks till orkidé-entrén
(Back to entrance)

Fotogalleri/Photo gallery

Du har besökt...
(You have visited...)



som är min personliga hemsida
Jag blir glad om du skriver i min gästbok!
(Pia's Cottage is my personal homepage.
I will be happy if you write in my guestbook!)

Denna sida på nätet 2008-11-13
(This page on the net 2008-11-13)

Räknare från 2010-02-08

Design och foto © Pias Grafik 2006
(Design and photo © Pia's Graphic 2006)


185 besök 2010-12-13
167 besök 2010-05-08
155 besök 2009-12-25
145 besök 2009-10-04
137 besök 2009-07-11
130 besök 2009-06-08
68 besök 2009-02-11
64 besök 2009-01-30
49 besök 2009-01-20
44 besök 2009-01-16
33 besök 2008-12-29
28 besök 2008-12-11
15 besök 2008-11-20